29 julio 2023
Aitor Armendariz at the 49th Semana Internacional de Estudios Medievales of Estella-Lizarra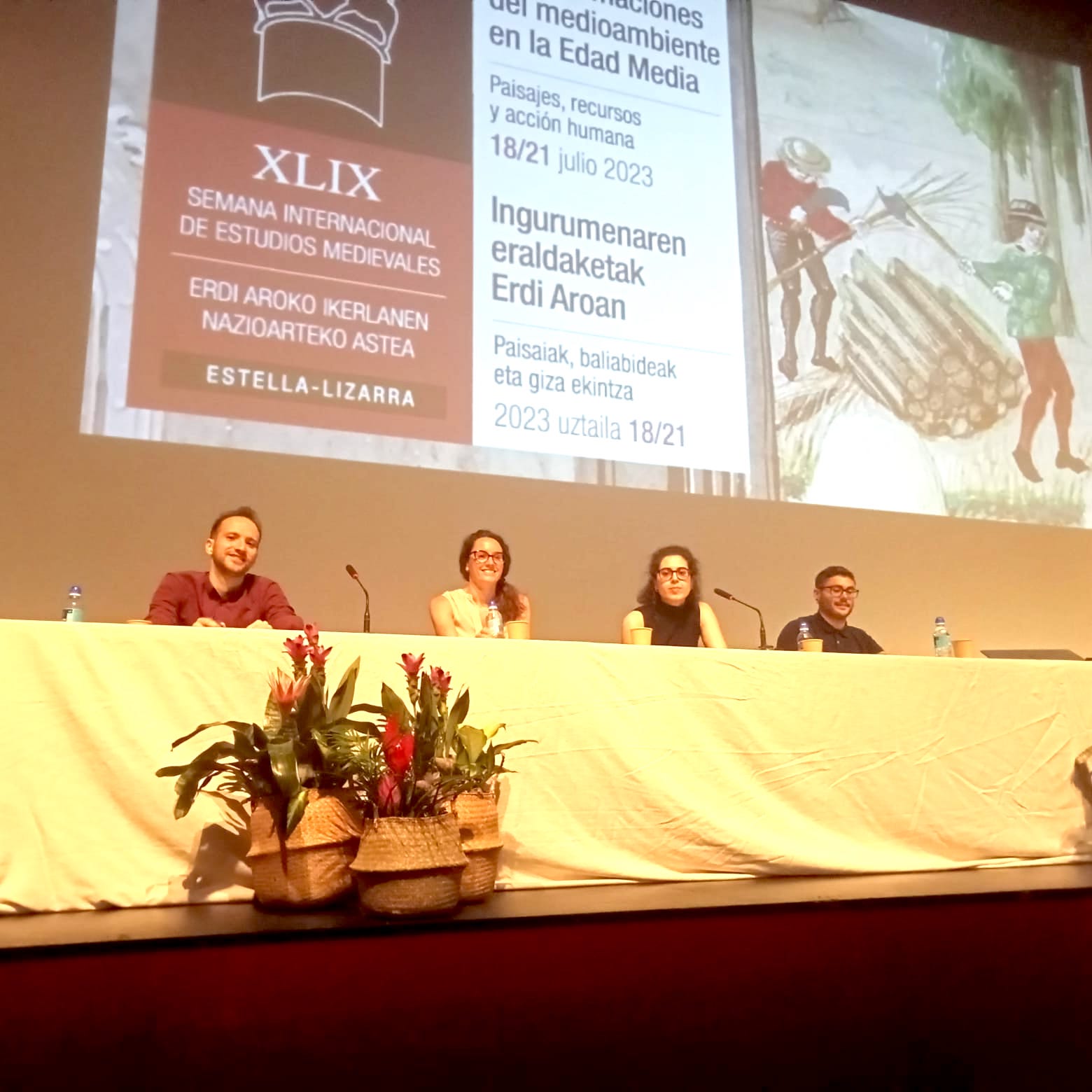 A member of our project, Aitor Armendariz Bosque, participated in the 49th edition of the Semana Internacional de Estudios Medievales, which took place in Estella-Lizarra on 18-21 July 2023. 
This year's topic was "Transformaciones del medioambiente en la Edad Media". Aitor contributed with a paper entitled "Recorrer el paisaje, construir el territorio: una aproximación a los pastos de sol a sol en Navarra en los siglos XI y XII".
More information about the conference, as well as the forthcoming publication of the papers, can be found at https://www.siem-estella.es/es/inicio.